The people of welt_raum are people like these: Hassan and Melanie who are both with welt_raum from the early beginning.
To emphasise the personal character of welt_raum would like to introduce both exemplarily: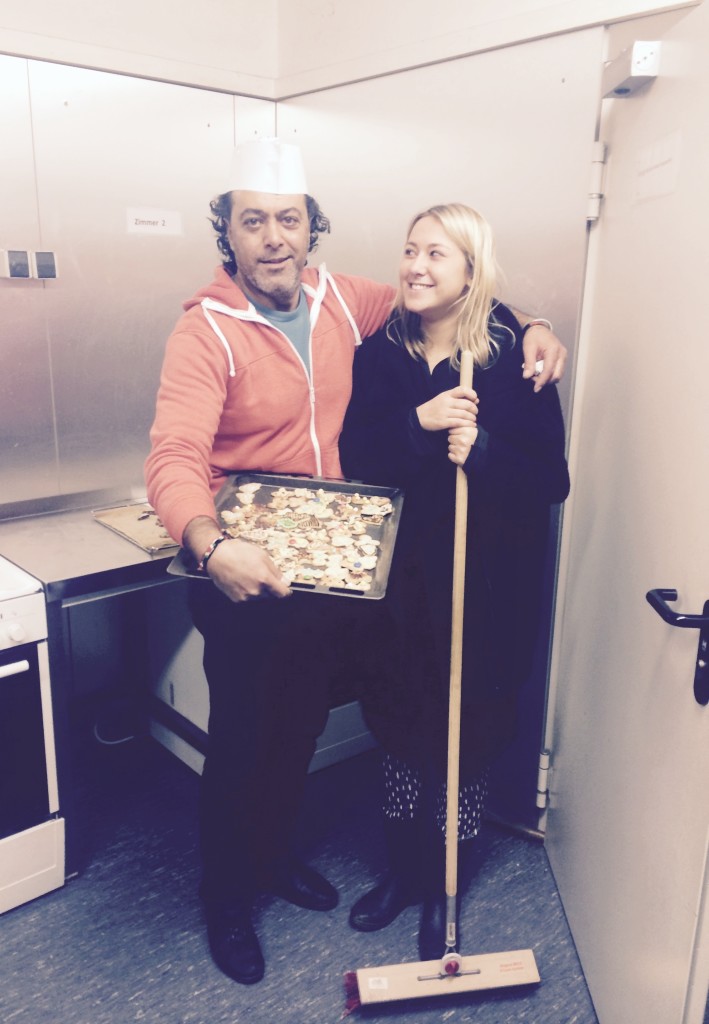 Hassan. 46. Business manager, originally from Syria. What Hassan doesn't like: annoying sandflies that wake him up at night. What Hassan likes: spending hours in the kitchen preparing a Syrian feast for his friends.

Melanie. 22. Student, originally from Austria. What Melanie doesn't like: only being able to say 'I don't know'. What Melanie likes: Apricot jam for breakfast, preferably eaten sitting in a breeze under an olive tree.
Melanie met Hassan on her first visit to the refugee shelter. They quickly formed a bond, quicker than than their common language, Arabic (Melanie is a fan of the Orient and has visited Lebanon a few times), should have allowed. When the two aren't busy eating one of Hassan's amazing meals or enjoying a spiced coffee, you often see them sitting together, teaching each other German and Arabic. As happens so often at welt_raum, from the first encounter they developed a sense of responsibility for each other.
They support and enrich one another. It is something lasting that gives support and courage for the future – what and wherever it will be.