welt_raum spaces are open to everyone and we welcome participants from all parts of society. As such our projects are not aimed at specific groups or individuals. You can find impressions of our projects here or at our facebook page.
Our projects – beneath our spontaneous dinners, fairground visits or cultural events – are amongst others:
Spaces, created by us
Mentoring Community
Jointly with our partner ROCK YOUR LIFE! Friedrichshafen we professionally enable mentoring groups consisting of students and school children of the so-called integration classes. Over the time of one year, the participants meet in groups to get to know one another, exchange – and, especially, to develop job perspectives and opportunities for an enriching future.
Learning Community
The Learning Community is our artistic space of mutual encounters towards a sustainable future that we built jointly with the artsprogram of Zeppelin University and many people from the Bodensee area. Our room is located at the shelter Fallenbrunnen. Here, a lot of almost daily activities take place.
Language Tandems
Our Language Tandems are one-on-one groups where participants learn each others languages. How the tandems form? Through enabled encounters – for instance our Tandem Events.
Tandem Events
Tandem Events enable encounters that can result in language tandems. In an open atmosphere we laugh, play and get to know each other.
Fieldtrip program in the region
Our monthly fieldtrips generate a new space for contact that so often fails in everyday life. The day-trips to museums and orchards place an emphasis on getting to know the region and meeting citizens. From our expierences we can say that it is easy to encounter when doing something together.
Spaces, opened by us
Sports Activities
Together with our partners we have developed a variety of possibilities to take part in Friedrichshafen sports groups. We make sure that refugees are actively included and can form new bonds.
Educational Opportunities
We cooperate with a diverse group of educational institutions. Below you will find a short impression of our partnership with the Friedrichshafen Music School. In addition, we are very active in the field of education by ourselves, too: We do workshops at schools or give speeches at conferences.
Integration Classes
Together with our partner schools we enable that citizens can support teachers of the so called integration classes. Currently around 30 students visit schools regularly to work with children on basic challenges in their respective school levels.
A short exemplary report with regards to our cooperation witthe music school:
Where language ends, music begins.    ETA Hoffmann
Music connects –  an experience that 4 year old Srecko from Serbia has already made. Through weekly visits of the Friedrichshafen musical early learning program he has, along with other kids his age, developed a love of music. Castagnets he made himself have not only given him a feeling for beats but also let him meet new friends by making music together.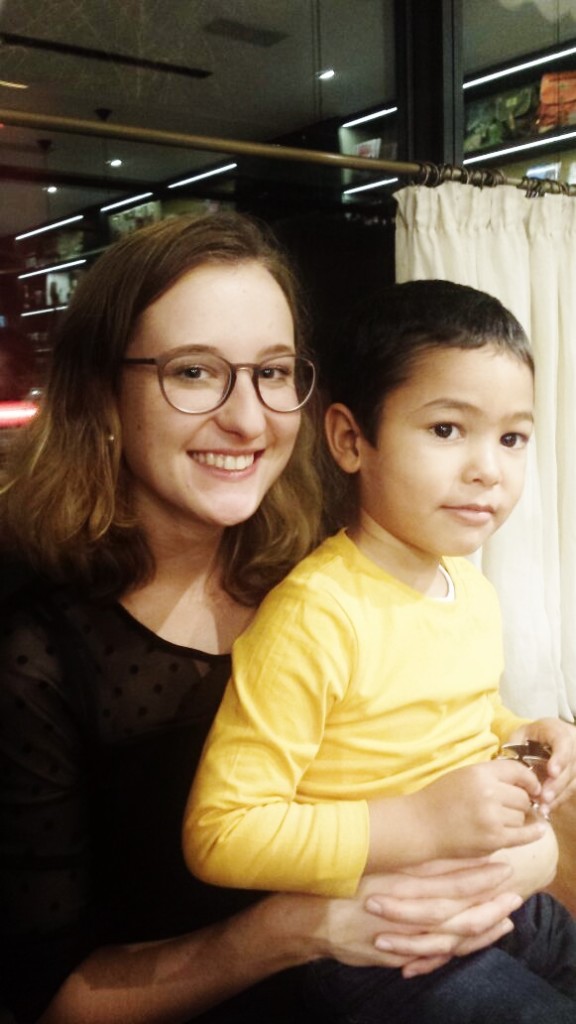 Our cooperation with the Friedrichshafen Music School invites encounters as well as inspiration. The offer has a wide range, from recorder lessons to joining an orchestra are open to refugees and allow exchanges and making music. For some of the refugees music represents more than a hobby, it is a connection to their home and an expression of their cultural identity that drives passionate guitarists and talented trumpeters to come together and share memories.